-11.6%
+5
Gardena assistcut battery pruning shears 25mm
Item No. 970534801
EAN: 4078500057417
83 in stock
€ 111.99
€ 99.00 incl. 21% VAT
Fast shipping
Since 1925
Paying afterwards
Description
Gardena Assistcut Accu pruning shears 25MM (12222-20)
Gardena's AssistCut pruning shears are the ideal assistant for easy and effortless cutting of branches, young shoots and flowers with a maximum cutting diameter of 25 mm. The battery-operated pruning shears have an intelligent sensor, which delivers up to 5 times extra power (compared to ordinary pruning shears) when cutting thicker branches as soon as resistance is detected. The pruning shears reduce hand strain, making it even easier for you to perform gardening tasks effortlessly. When the battery is fully charged, you can make up to 1,400 cuts with battery support with the AssistCut.
Thanks to the ergonomic handles, the secateurs lie perfectly in the hand and the two-stage handle opening makes the secateurs the ideal cutting tool for different hand sizes. Thanks to the precision ground stainless steel blades, made in Germany, and the bypass cutting principle, you can cut gently and precisely to protect your plants. When the battery is turned off, the Gardena AssistCut can be used as a manual pruning shear.
The on/off function also ensures long battery life because it does not discharge over time. The battery can be easily and quickly charged to 100% in 100 minutes using the included USB-C/ USB-A cable (adapter not included).
Gardena provides a 3-year warranty on this product, following registration within 3 months of purchase.
Specifications:
Intelligent sensor supports with up to five times extra power for easy, effortless cutting
Cutting principle: bypass
Cutting diameter: max. 25 mm
Precision-ground blades made in Germany from special steel
Adjustable handle opening
One-hand safety lock
Lithium-ion battery
Running time: up to 1400 cuts
Charging time: 100 min.
Weight: 0.5 kg
USB-C charging cable included
3 year warranty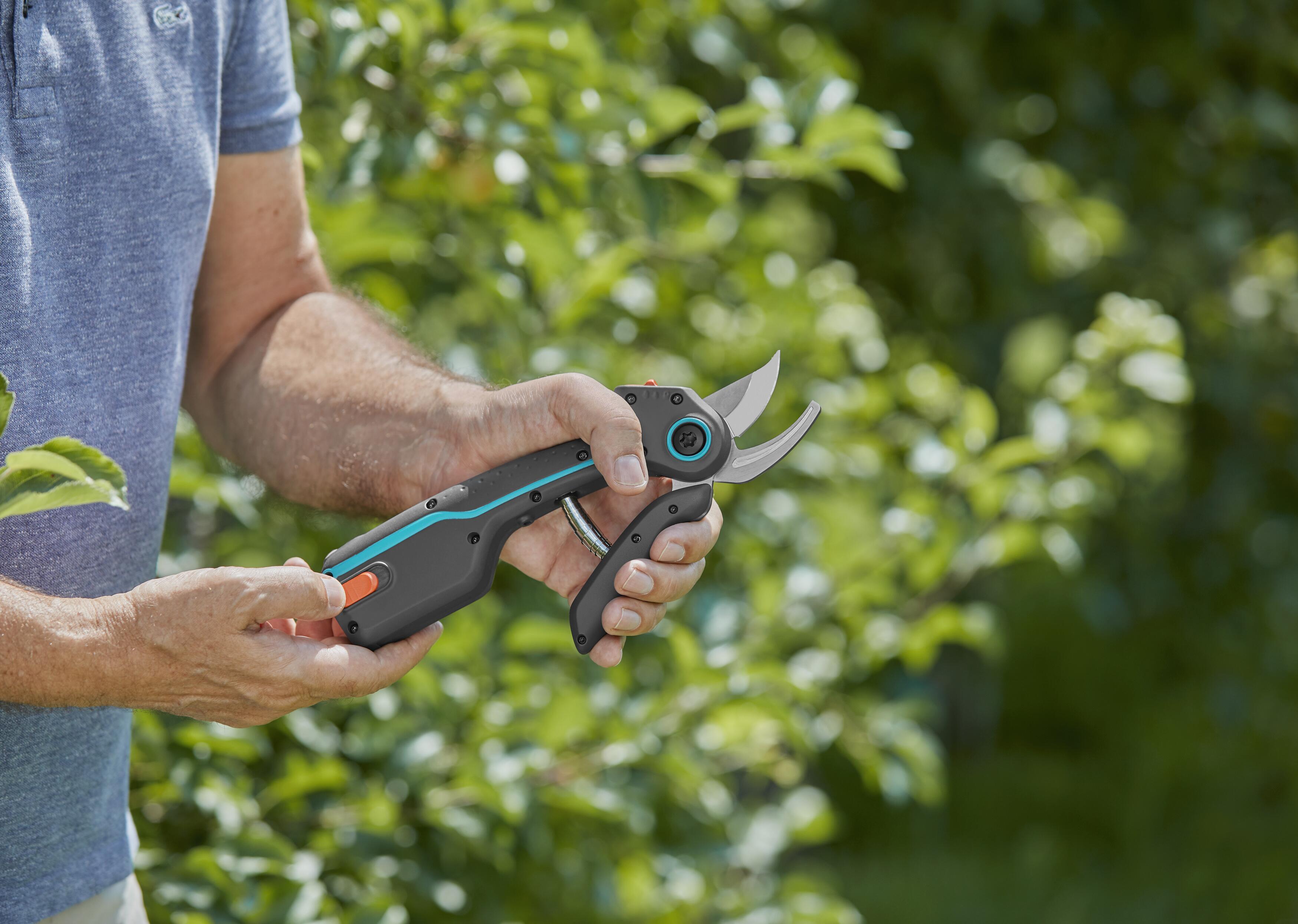 Precision ground blades; Made in Germany
The AssistCut Pruning Shears have a maximum cutting diameter of up to 25 mm, making them suitable for pruning branches, brush and flowers. The precision ground stainless steel blades, manufactured in Germany, and the bypass cutting principle allow for careful and precise cuts, protecting plants.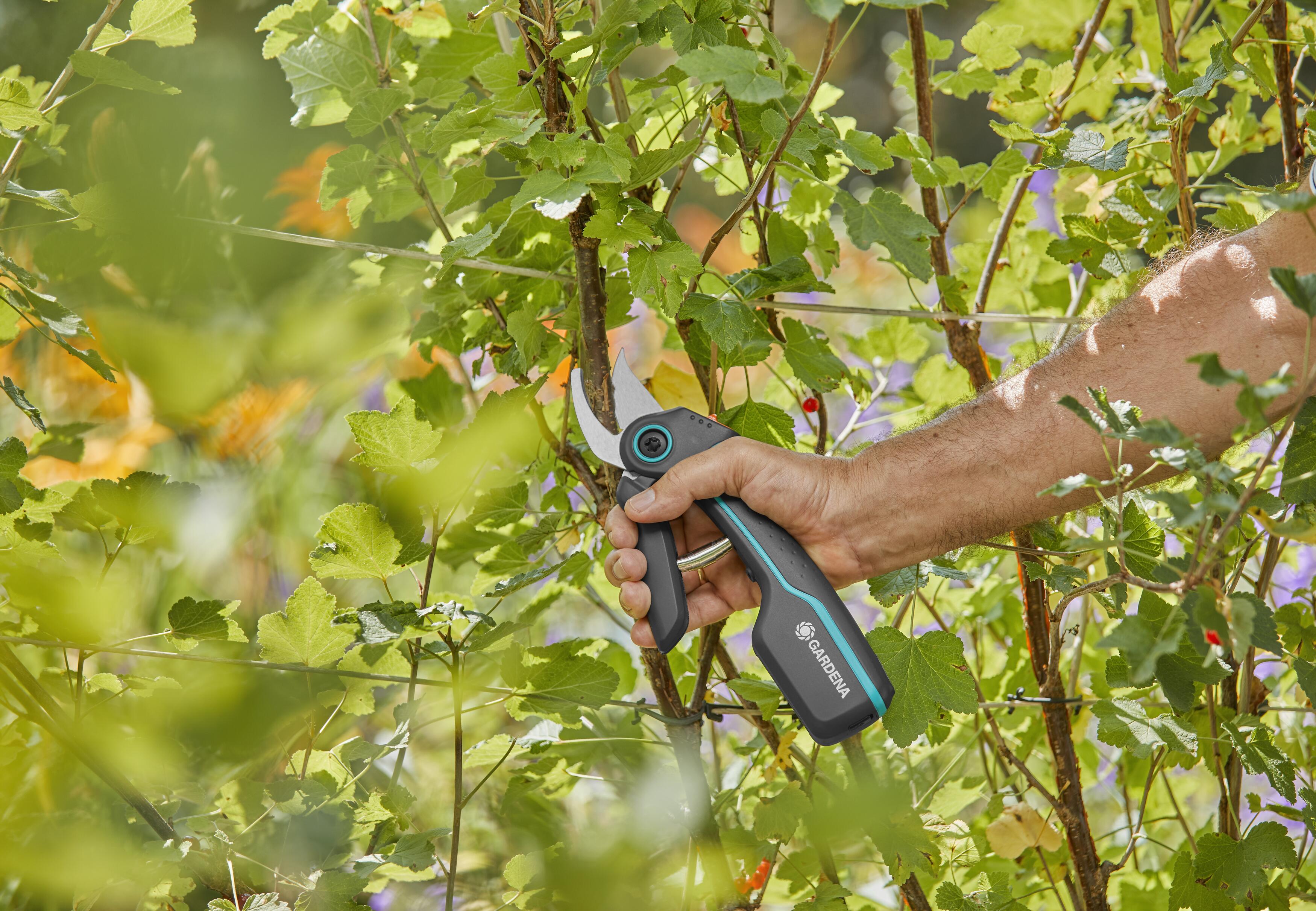 Intelligent sensor
The intelligent sensor of the battery-assisted pruning shears helps with extra power when pruning. The power boost kicks in when resistance is sensed, making your pruning effortless and with great ease.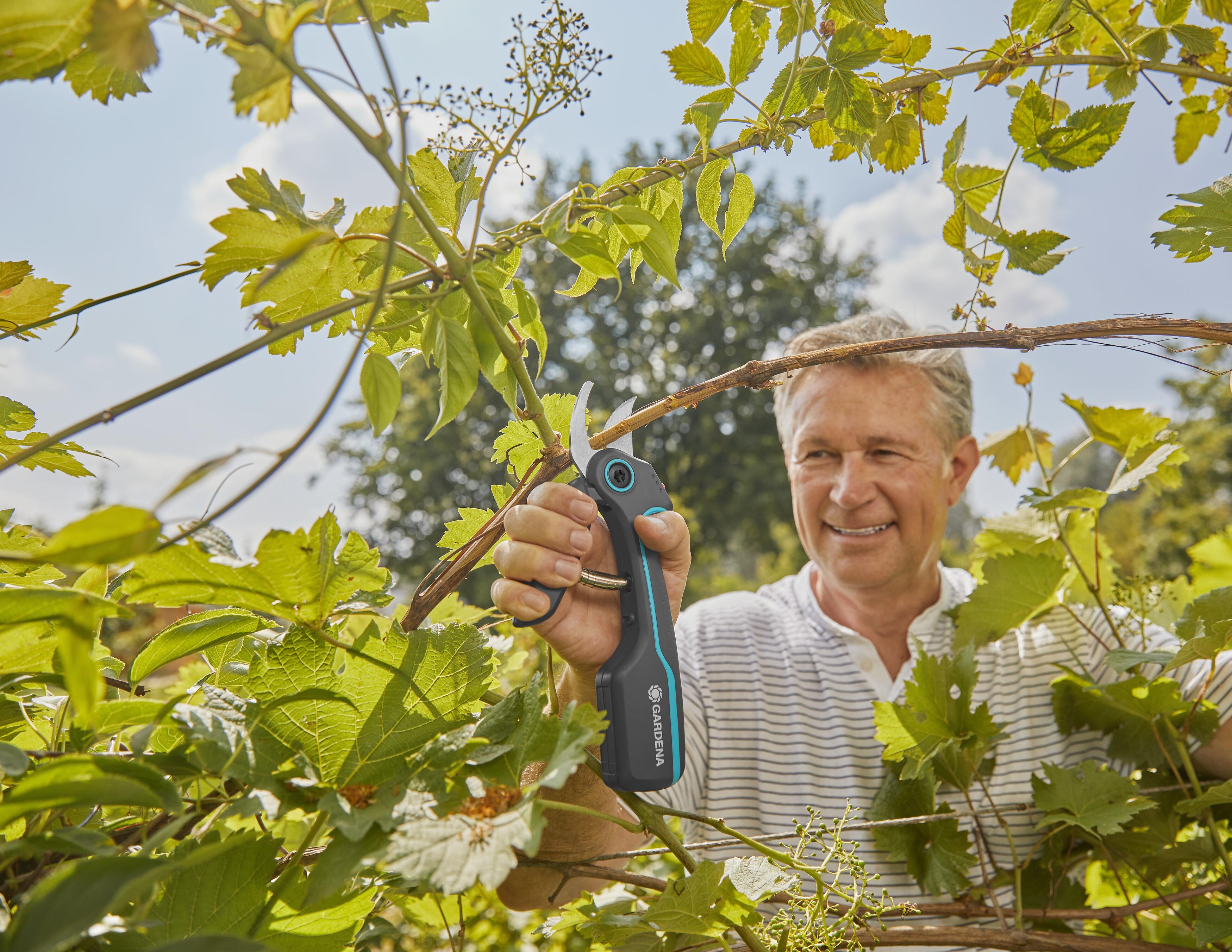 Ergonomic design
Ergonomic handles and an adjustable opening width make the AssistCut comfortable for large and small hands.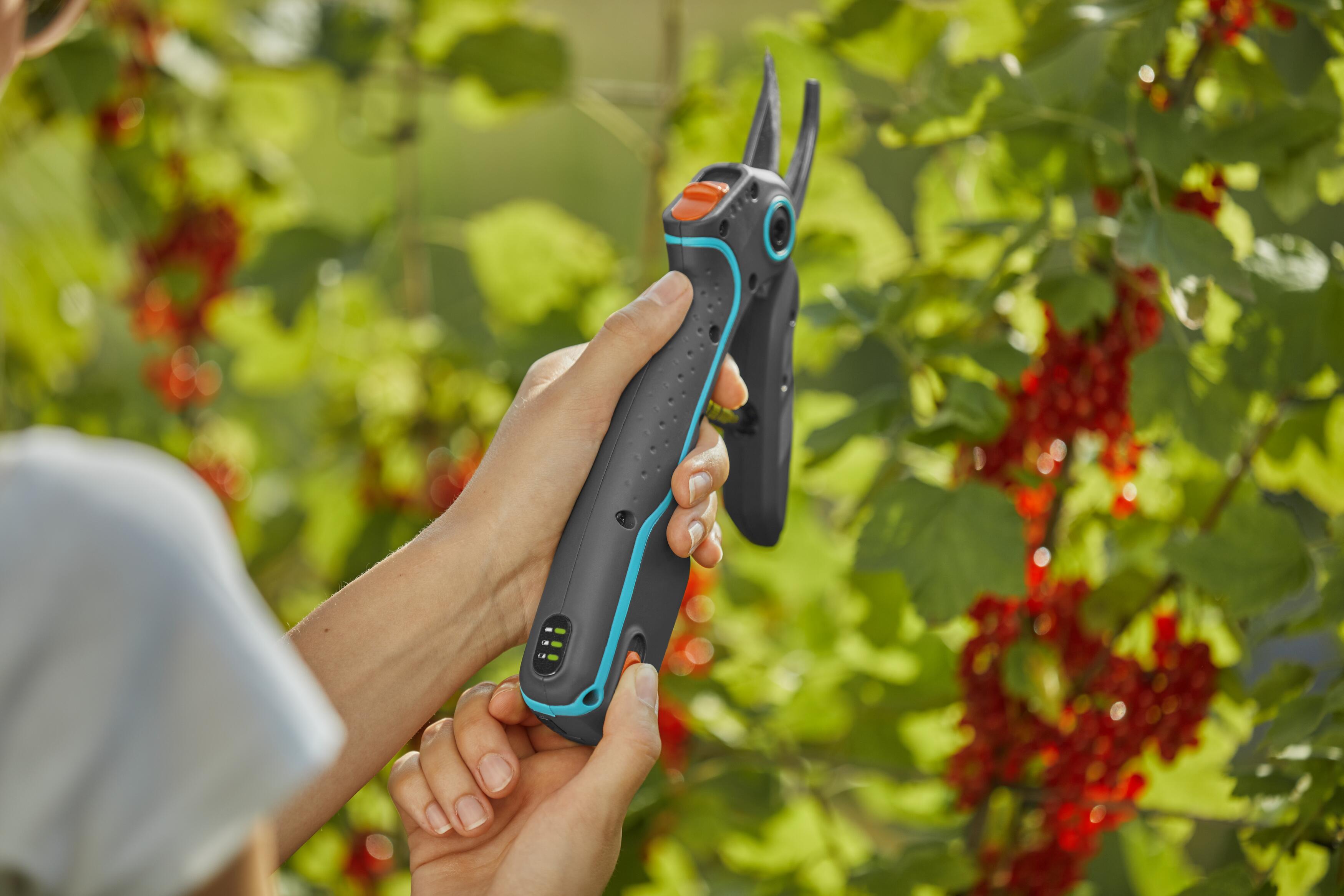 1400 battery-assisted cuts and fast charging time
A fully charged battery supports 1400 effortless cuts (tested on 10 mm diameter dry birch wood). In 100 minutes, the battery is 100% charged.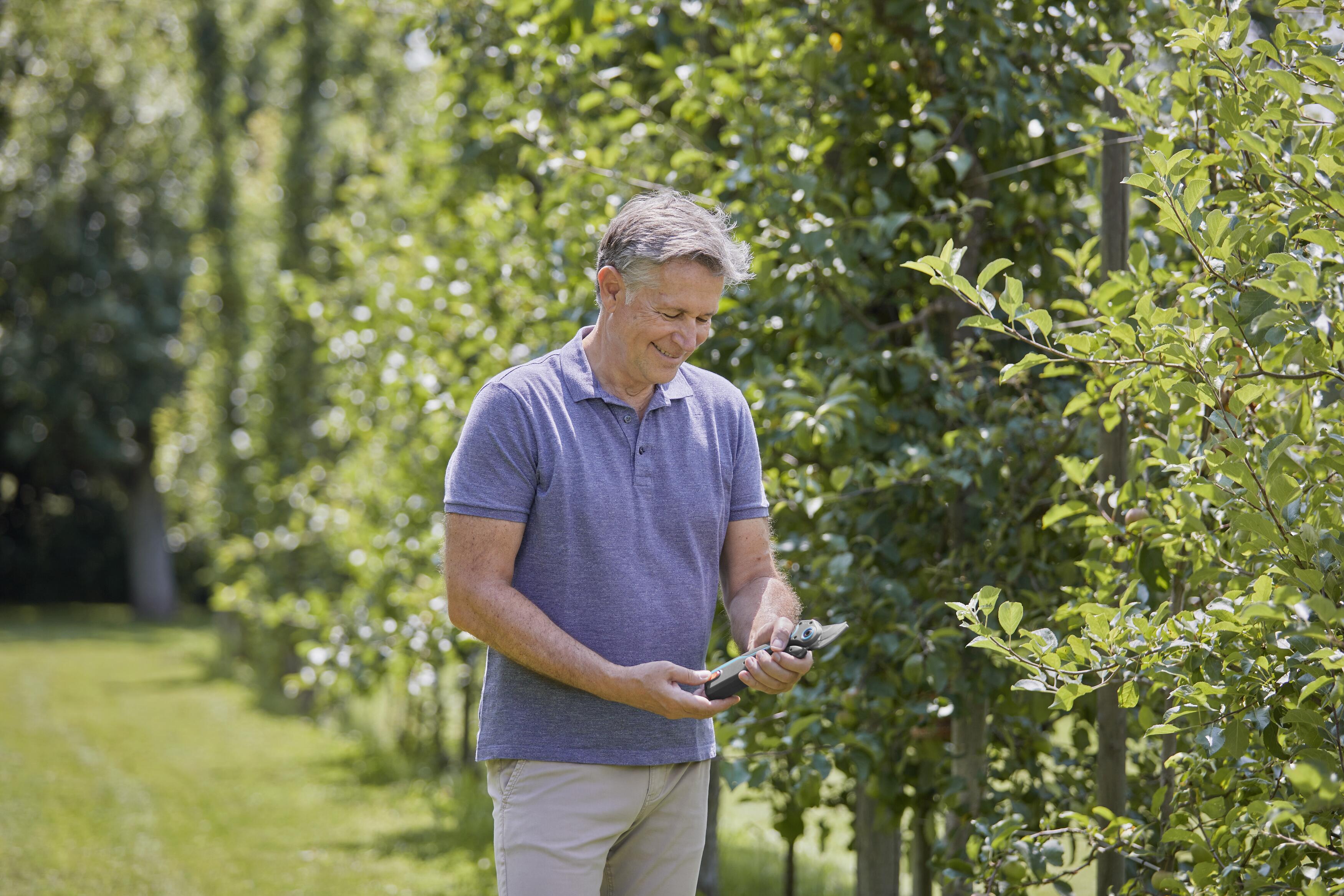 Long life battery
Battery support can be turned off at any time for manual use. This prevents the battery from discharging and extends the life of the battery.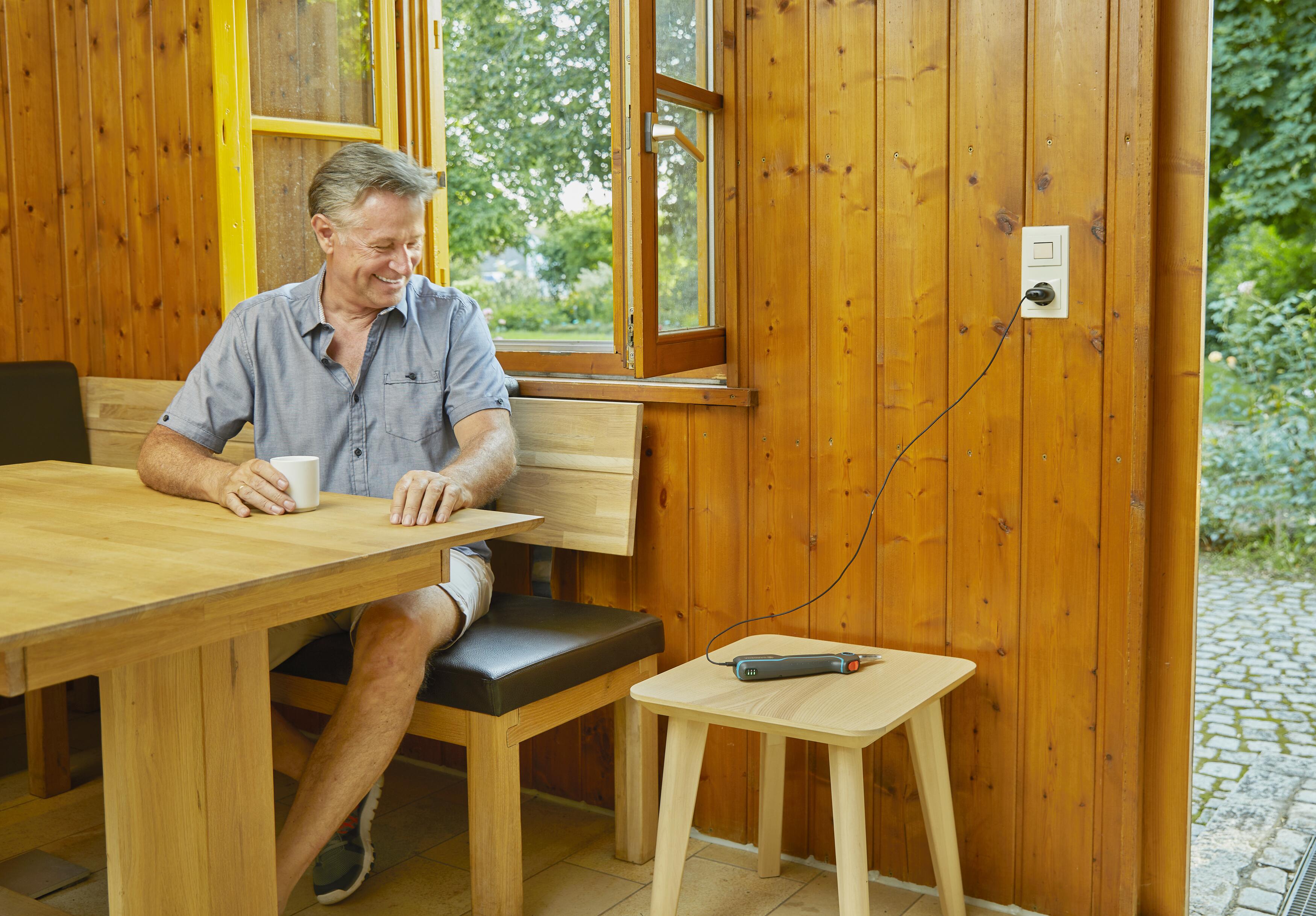 USB-C cable
The AssistCut can be charged quickly and easily at any time via the included USB-C cable (power adapter not included).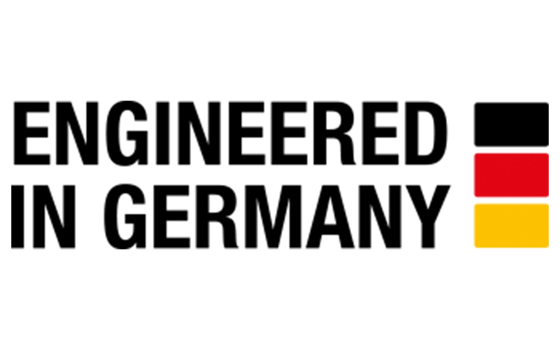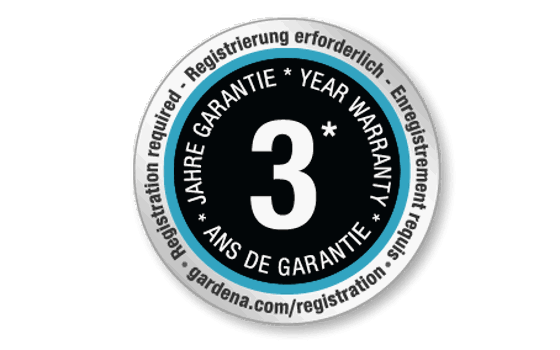 The 3-year warranty ensures the high quality
*After registration at gardena.com/registration within 3 months of purchase. Warranty conditions can be read at gardena.com/warranty.
commercial reference
12222-20
GTIN-13/EAN
4078500057417
Specificaties
Maximum cutting diameter
25 mm
Knip type
Bypass